History Take-Out: Ute STEM program
We are now practicing social distancing in an effort to slow the impact of the coronavirus. However, before that became an issue, we were able to test our new "hands on" educational program which focuses on Colorado's Ute history.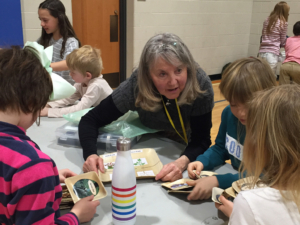 Created by historians at History Colorado, this program utilizes STEM skills (science, technology, engineering and math) to teach students about the Utes. The kids used their STEM skills to build teepees, evaluate "basket"  water holders, identify plants, create beading designs, construct a moccasin, and calculate horseback travel times.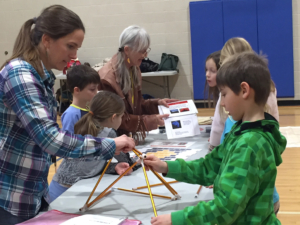 Our first outing with the program was in early February at Vail Mountain School. A half-dozen Historical Society volunteers, along with VMS teachers and experts from History Colorado, spent an entire school day sharing the program with a total of 156 students, grades kindergarten through fifth. We loved their enthusiasm and gained some valuable experience in presenting the Ute STEM program. We look forward to a return to the time when we can take this program to more Eagle County schools.
Meanwhile, we urge those who are homeschooling these days to take a look at History Colorado's wonderful digital learning programs. https://www.historycolorado.org/digital-learning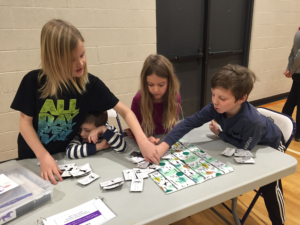 6 Attachments
https://eaglecountyhistoricalsociety.com/wp-content/uploads/2020/03/WEB-map-eager.jpg
1024
768
Jaci Spuhler
https://eaglecountyhistoricalsociety.com/wp-content/uploads/2018/02/Eagle-County-Historical-Society-logo-2018.png
Jaci Spuhler
2020-03-29 12:58:22
2020-03-29 12:59:54
HISTORY TAKE-OUT: UTE STEM PROGRAM